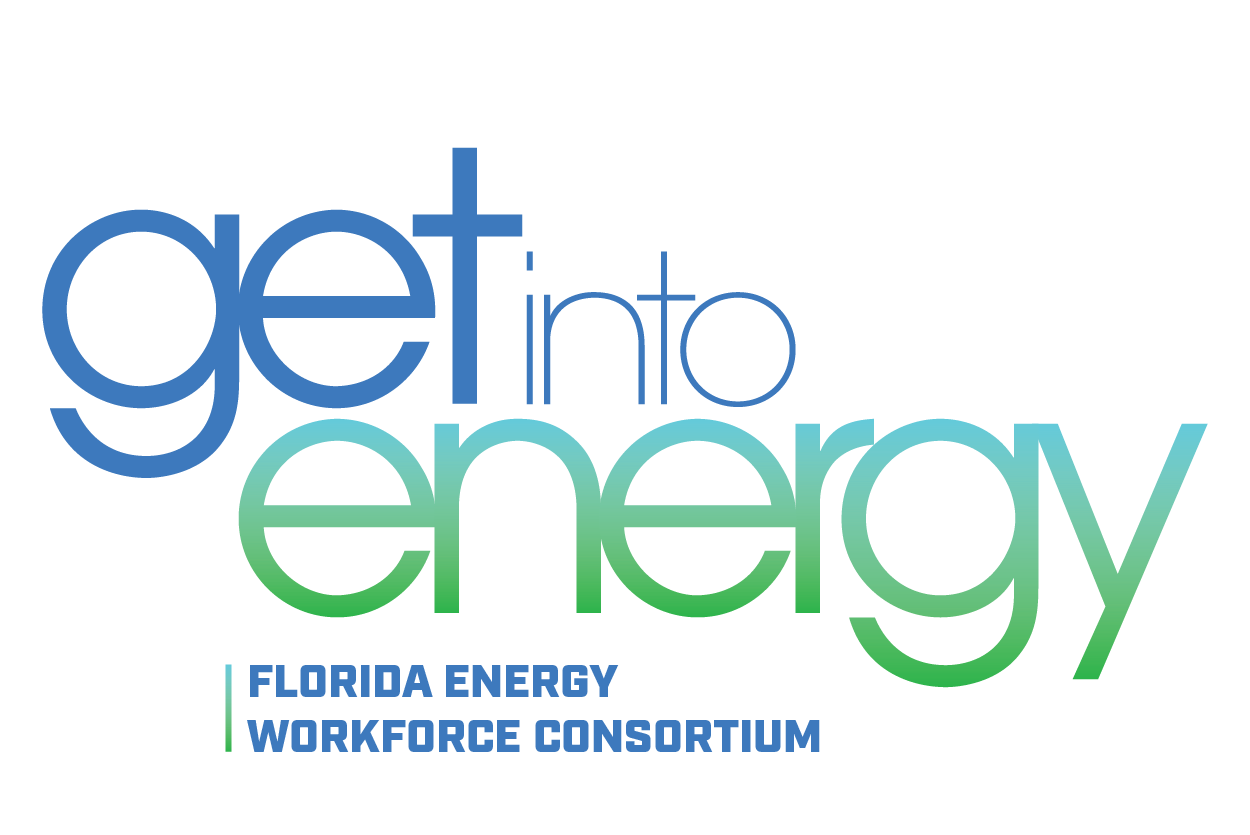 Industrial Construction Technician and Electrician
Industrial Construction Technicians lay state-of-the-art infrastructure for the energy that powers our lives. Electricians connect the world.
Industrial Construction Technicians install, connect, test, and adjust equipment for energy companies. They string line from pole to pole or place underground cables. They also measure signal strength at utility poles using electronic test equipment.
Industrial Construction Technicians have the freedom to travel and work in various parts of the country and are always learning something new.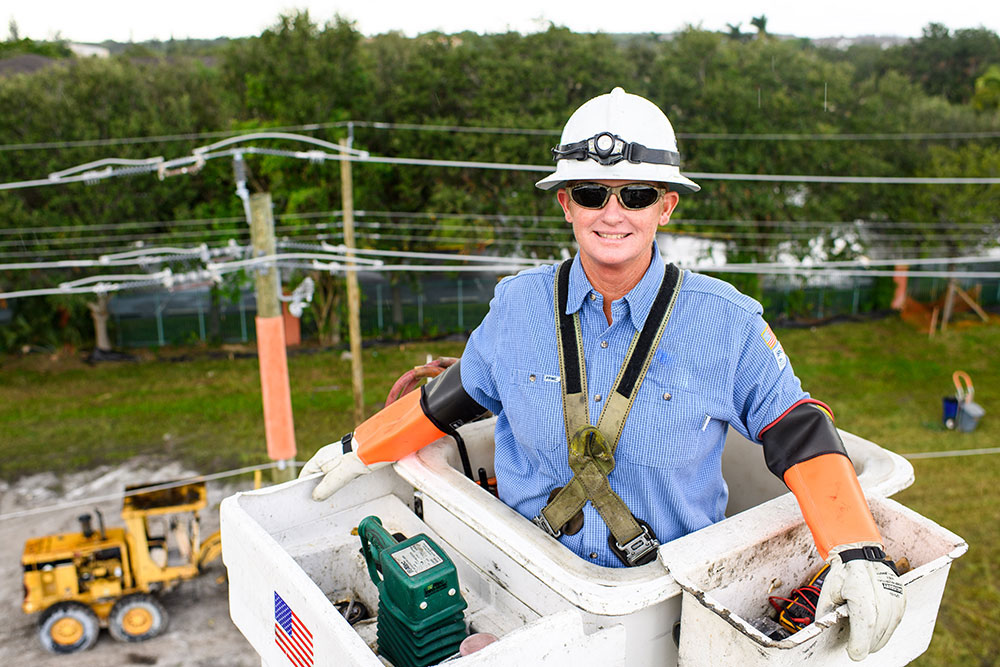 Lineworker
Heroes in hard hats who answer the call when the lights go out.
Lineworkers are arguably the most crucial function within electric utilities and provide front-line support in delivering power to customers. They perform specialized work on the infrastructure that delivers electricity to customers and have an in-depth understanding of electrical circuits at all voltages.
Lineworkers work in all types of weather and need to develop specific skills to do their job well. Some are willing to climb poles or work in truck-mounted buckets to reach equipment, while others work on underground cables.  It's important to know if you are comfortable with heights and out of doors. Lineworkers also depend on a team to do their work, so they must enjoy working with others. Lineworkers can be trained within their companies, but many begin their career after receiving training at a local technical or community college program.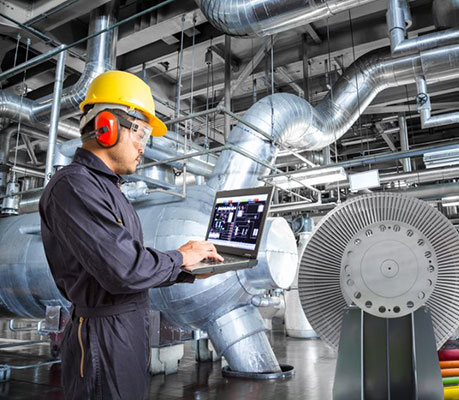 Utility Technician
Utility technicians are hands on problem solvers!
Utility technicians include a wide range of jobs within the energy industry including boilermakers, instrument and control technicians, substation mechanics, and relay technicians.  These careers require hands-on work to install equipment, monitor equipment performance, troubleshoot problems, and repair equipment. In a nutshell, utility technicians make sure machines, mechanical equipment, and buildings are working properly and in good condition. If you are good at fixing things, this could be the job for you!
The best utility technicians are good listeners and curious about how things work, able to concentrate without being distracted, and good time managers. The future of utility technicians can be summed in one word – TECHNOLOGY! The technology used in power plants, substations, smart grids, and other energy infrastructure is constantly changing. Utility technicians must be willing to keep learning to stay current on advances in technology that impact their job function.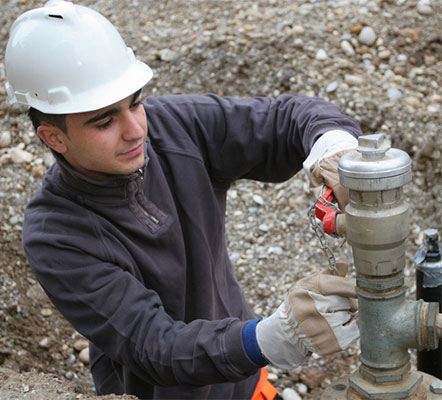 Natural Gas Technician
Natural gas technicians are the First Responders of the energy industry.
Above Ground Technician
Above ground technicians are committed to delivering clean, safe, reliable, affordable natural gas to our homes and businesses. They work to ensure the safety of natural gas customers and the public by installing and maintaining gas meters and regulators properly. They listen, problem solve, and provide timely and professional customer service by responding to both routine requests for gas service, and emergency damage repairs.
 Below Ground Technician
Below ground technicians ensure customer needs are met safely and reliably now and into the future by installing and repairing gas main and service pipelines. They have the technical knowledge and skills required to operate heavy equipment during excavations, respond to gas pipeline emergencies, investigate, and repair underground leaks, perform electrofusion and heat-applied plastic welding, and repair and operate valves.
The best natural gas technicians are able to follow detailed directions, are safety conscious, and knowledgeable about using safety equipment. They can work with little or no supervision and are patient and willing to keep working when things go wrong. They are good at listening to and understanding the customer's needs and how to meet them.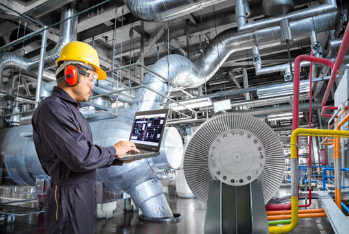 Plant Operator
Plant operators are on the cutting edge of clean, safe, and efficient renewable energy resources.
Plant operators oversee maintaining and controlling the equipment that generates power in coal, nuclear, gas, and other power plants. Plant operators monitor and inspect equipment and indicators to detect problems and regulate equipment operations and conditions based on data from instruments or computers. They also manage power generating equipment including boilers, turbines, generators, and reactors.
The best plant operators must be curious about how things work and not afraid to ask questions. They solve problems, so they need to work for long periods of time without being distracted.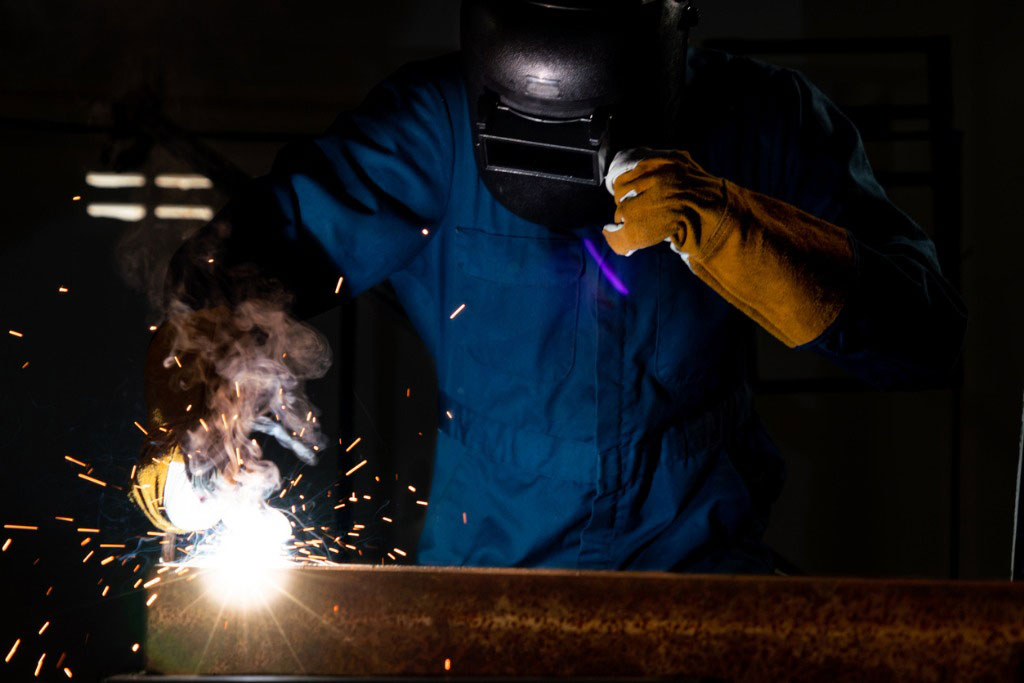 Welder
Welders make the pieces fit together.
Welders are skilled tradesmen who work with metal to join pieces together or fill or repair holes using intense heat and gas. There are many different types of welding methods, but welders typically work from blueprints or specifications then use their knowledge to select the appropriate materials and methods. Welders are needed in many aspects of the energy industry, often as pipefitters.
Interested in being a welder? The best welders can work independently, are practical and conscientious about their work, and able to remain focused on a repetitive task. Welders must always be safety conscious.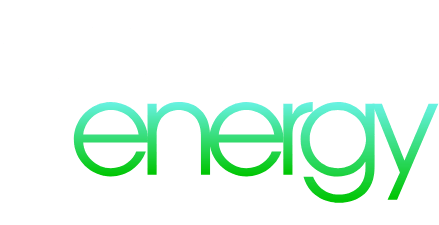 Get Into Energy Now!
With the right education and training, you can begin a rewarding, well-paying energy career that benefits millions of people every day.